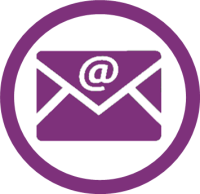 If you have more questions, please E-mail us at: info@ccsenet.org.
---
General
Tel:

1-416-642-2606

Fax:

1-416-642-2608
Mailing Address
1120 Finch Avenue West
Suite 701-309
Toronto, ON., M3J 3H7
Canada
Frequently asked questions
Q: Is the Canadian Center of Science and Education an organization funded by the government or the public?

No. The Canadian Center of Science and Education is a private organization and does not receive funds from the government or the public.
Q: Does the Canadian Center of Science and Education accept donations?

No. The Canadian Center of Science and Education is not a charitable organization. The laws do not permit us to accept donations. We suggest that potential donors look for charitable organizations approved by the government.
Q: How does the Canadian Center of Science and Education conduct research?

The Canadian Center of Science and Education does not hire scientists or researchers to conduct research. However, we provide funds to the existing research projects at universities and research institutions.
Q: How can I apply for funding of my research?

Currently, we do not accept applications from individual researchers. We usually provide the funds to existing research projects managed by universities or research institutions.
Q: What's your business model for journal publishing? Why do you have publication fees?

We follow the Gold Open Access way. This means that authors publish in our journals that provide immediate open access for readers to all articles on the publisher's website. The readers pay nothing, while authors (or their institutions or funders) pay a publishing fee to maintain the journal operation.
Q: Can you waive or reduce the publication fee?

We charge authors a publication fee for each article they publish. This fee helps the open-access journals to cover their operational expenses. To avoid confusion and ensure fairness among customers, we do not waive or reduce publication fees to anyone, including the editorial board member and the author of the special issue.
Q: How do you use the publication fee from authors?

As an open-access publisher, CCSE charges a publication fee to cover the publication costs, which covers but is not limited to the following:

Printing
Mailing (two copies of printed journals will be sent to the corresponding author after published, free of charge)
DOI fee (We assign a DOI name to each article)
CrossCheck/iThenticate fees
Maintenance fee (article online hosting and backup)
Labor costs (Call for papers, author services, managing peer-review, editing, publishing, and other direct works)
Banking service
Marketing and advertisement
Trademark fee
Q: How do you detect the plagiarism in submissions?

We have a policy of "Zero Tolerance on Plagiarism." We use CrossCheck (powered by iThenticate) to check submissions for plagiarism.
Q: What's your policy on self-plagiarism?

Attitudes about self-plagiarism vary in the academic community. However, our policy is that self-plagiarism is still plagiarism, and, like all reputable publishers, we do not tolerate it.
Q: Do your journals have Impact Factor or H-index?

It depends on the specific journal. Please visit each journal's website for details.